READY TO GET THAT ANALOG KNOCK?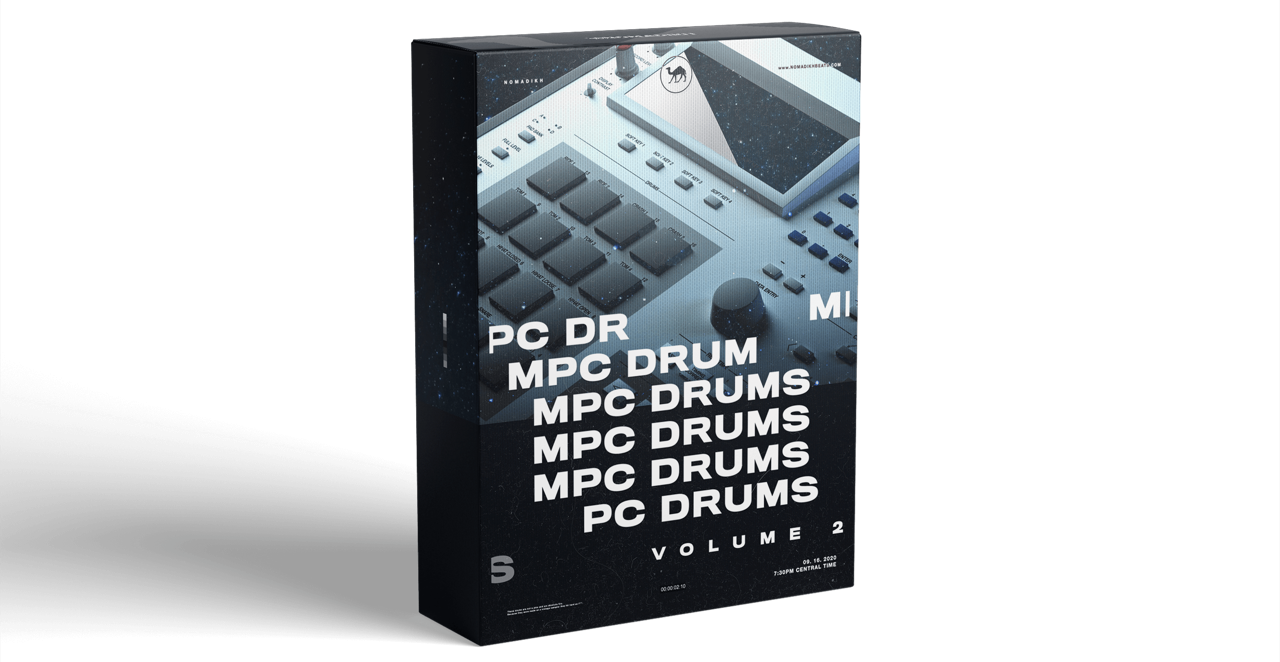 What people are saying about us...
YOUR MUSIC DESERVES BETTER DRUMS
Let's face it, kicks and snares are a staple in a good record and are essential to have in today's music.
But a lot of producers struggle with this, because it's pretty challenging to make them hit hard.
A lot of producers are stuck with recycled, overly compressed drums that fall flat.
Some drum kits have good starting points, but looking for them is like finding a needle in a haystack.
To make results happen, you have to build the drums yourself. But this is really tough and time consuming.
There has to be a better solution...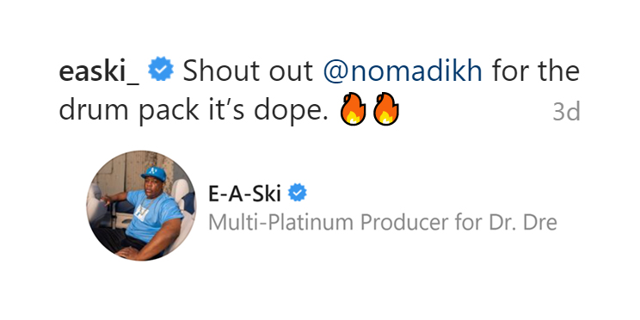 Using the power of analog devices, MPC DRUMS achieves a new level of knock.
Designed on a vintage drum machine
, these sounds have a unique texture that can't be replicated in the computer.
This special analog character is the secret ingredient in this kit...a lot of other producers don't have this in their sounds.
The MPC1000's age-old circuitry adds a bassy texture - and when combined with the right effects - it can create some HEAVY sounds.
So why get drum kits that don't really slap?
Compatible with all DAWs and MPCs
All samples are formatted to stereo WAV 16-bit 44.1kHz. They are fully compatible with any DAW or hardware sampler.
14 Day Money Back Guarantee

Love it or we'll pay for it! We're so confident that you're going to love this kit that we'll give you all of your money back if you don't.
No recycled sounds. All samples are made with care and excruciating detail, and are fully designed to professional standards.
Order MPC DRUMS VOL. 2 today and receive two free bonus kits!
(...but only for the first 20 people!)
Get the bundle today for $28
(Discount only for the first 20 bundles sold each day)
Can't find a question? Message us via the chat bubble below.
This digital product is a zipped file of audio 'samples' for music production. You're purchasing a set of drum and melody sounds (three kits in total) that you can use in your music production software (FL Studio, Ableton Live, etc). All the samples in these packs are formatted to stereo WAV 16-bit 44.1kHz.
How will I receive my digital products?
You'll immediately receive an email link giving you access to download your files. Be sure to use a real email and make sure there's no typos so you can get your files with no delay! Please contact us at info@nomadikhbeats.com if you didn't receive the email.
What exact sounds are included in the bundle?
This bundle deal includes three sample kits: MPC DRUMS VOL. 2, CASSETTE MELODIES, and CRACKLE. All sample kits have drag & drop functionality, require no plugins, and are fully compatible with all DAWs and hardware MPCs.
-MPC DRUMS VOL. 2 includes 26 Kicks, 28 Snares, 30 Hats, 26 Full Drum Loops, 26 Kick Loops, 26 Snare Loops, 30 Hat Loops, 10 Cymbals, 8 Open Hats, 7 Shakers, and 6 Toms.
-CASSETTE MELODIES includes 15 Original Melody Compositions with 41 Stems to all compositions.
-CRACKLE includes 20 Hi-Fi Vinyl Textures that were sampled directly from real vinyl records.
Will these sounds work in my computer software?
These sounds are provided in WAV format - which are suitable for all major software/keyboards/workstations. Here's a short list of softwares our products are compatible with: Ableton Live, ACID Pro, Adobe Audition, Bitwig Studio, Cakewalk Sonar, Digital Performer, FL Studio, GarageBand, Logic Pro, MPC Software, NI Kontakt, NI Battery, PreSonus Studio One, Pro Tools, Propellerhead Reason, REAPER, Record, Steinberg Cubase, Steinberg Nuendo, Tracktion.
Will these sounds work in my hardware sampler (Akai MPC)?

Yes! All MPCs are compatible with these sample kits. All the samples in these packs are formatted to stereo WAV 16-bit 44.1kHz. (Legacy MPCs such as the 2500, 5000, 1000, 500, 4000, 2000XL, etc. can only read 16-bit WAV files).
What kind of projects can I use these sounds on?
All types of projects (personal and commercial) are permitted.
Are "analog drums" a hoax? What's the difference?
Every workstation, whether it be "digital or analog," processes audio in its own way - and for the most part, these differences are subtle. But this character becomes a lot more enhanced when the workstation is pushed to its limit (for example, driving a low pass filter on a vintage synthesizer). MPC DRUMS was designed with this in mind - drums were heavily layered, filters were distorted to their maximum, and effects were carefully selected inside the MPC1000 to take advantage of the machine's unique qualities. This process was found to create drums with an elevated bass response, which is why the term "analog knock" is used.
Are these sounds "Royalty Free"?
The short answer is: YES. Purchasing a sample pack gives you a license to use the sounds in your productions, without the need to pay for each use, per each copy or volume sold, or for a specific time period. More details can be read in the license file that comes with the purchase.
What is your return policy?
All purchases are eligible for refund within 14 days from the date of purchase (found in your Order Confirmation Email). Please send an email to info@nomadikhbeats.com if you have any issues.

525 Route 73 North Suite 104
Marlton, NJ 08053
United States of America